Information regarding Coronavirus
From Wednesday, 11 March 2020 until Tuesday, 30 June 2020, no courses/exams with student attendance will take place at the University of Vienna. Teaching will instead take place in the form of remote learning (particularly via e-learning).
In practical terms, this means that the buildings at all university locations remain closed for teaching purposes and that no events involving external persons will take place.
Latest
Greentopia: Ideas, Concepts & Institutional Proposals
VO Climate Change and Climate Crisis. Interdisciplinary Perspectives
Henk de Reg: Models, Intelligibility, and Scientific Understanding
Levinas in Dialogue
International Conference: Origins of Structuralism
Metaphysik des Konkreten und der Geschichtlichkeit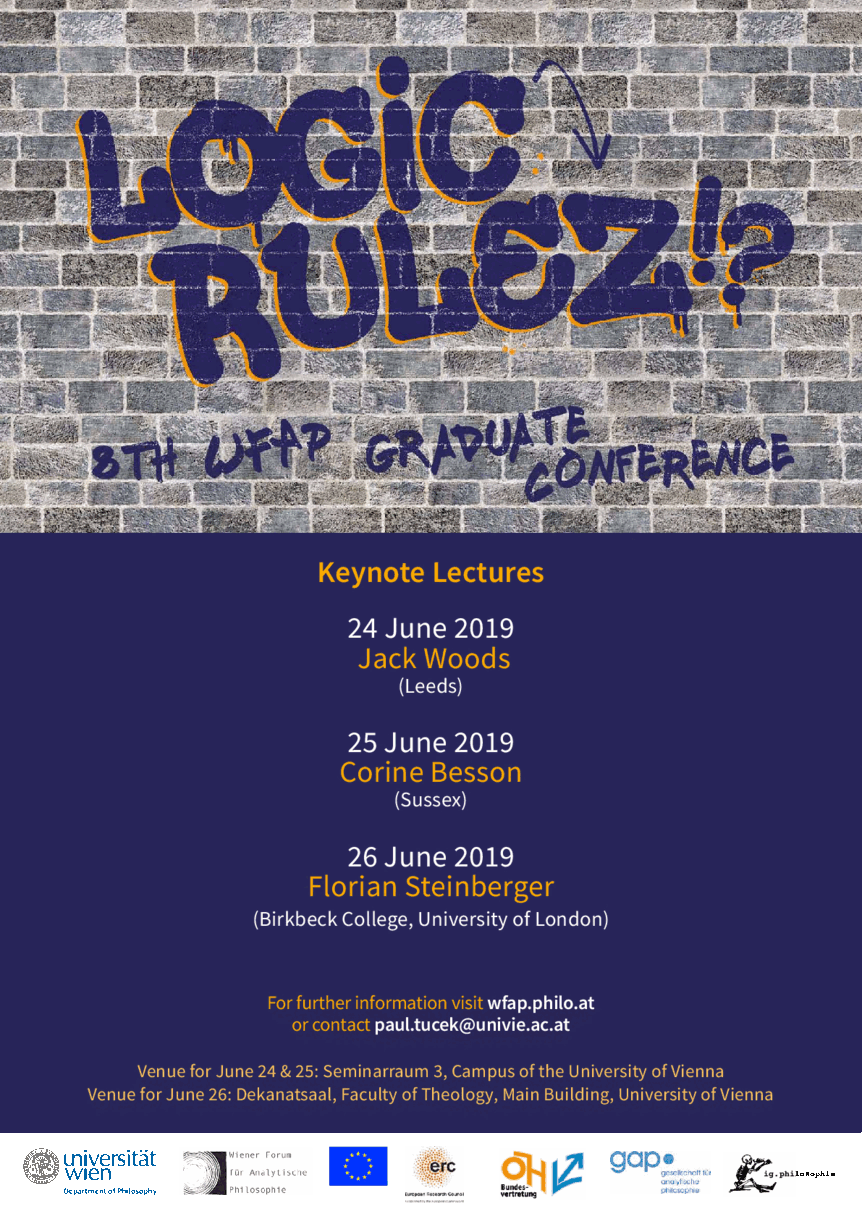 Logic Rulez!?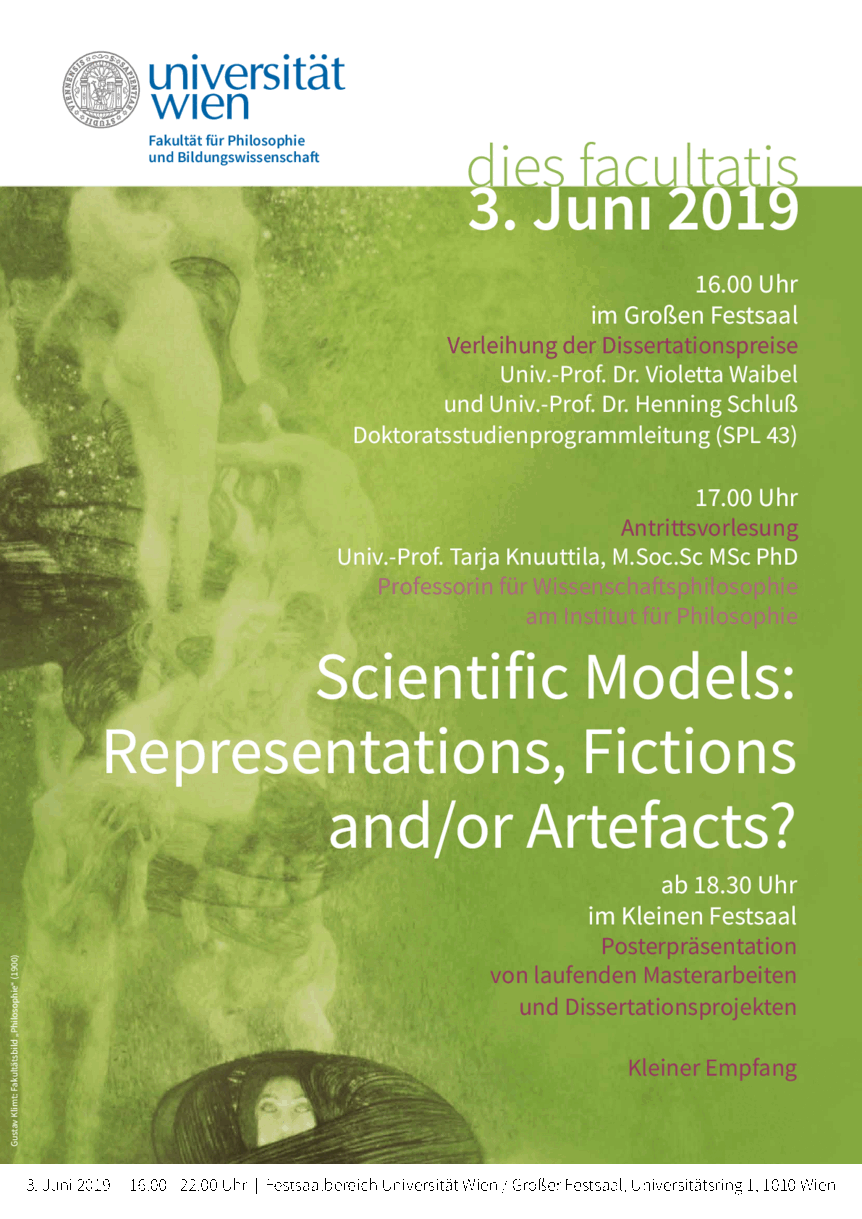 dies facultatis