Information regarding Coronavirus
From Wednesday, 11 March 2020 until Tuesday, 30 June 2020, no courses/exams with student attendance will take place at the University of Vienna. Teaching will instead take place in the form of remote learning (particularly via e-learning).
In practical terms, this means that the buildings at all university locations remain closed for teaching purposes and that no events involving external persons will take place.
Latest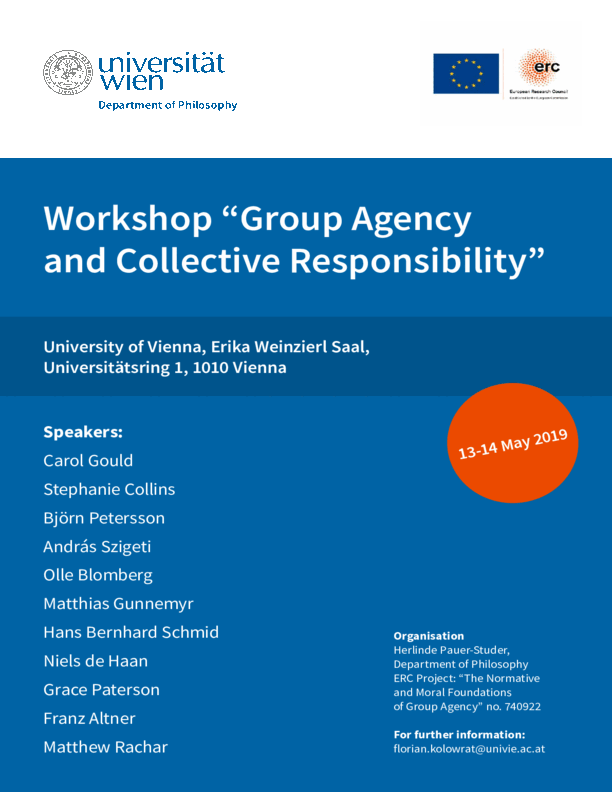 Workshop "Group Agency and Collective Responsibility"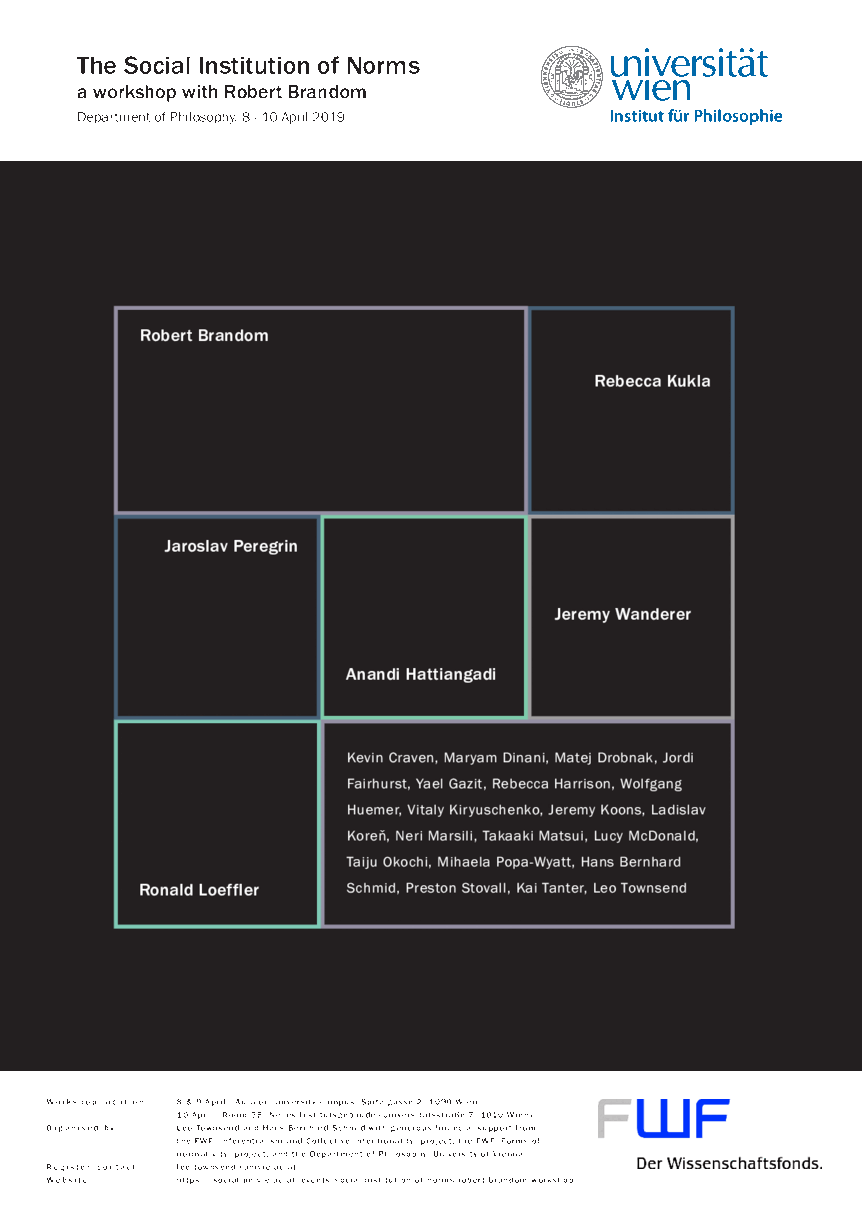 The Social Institution of Norms: a workshop with Robert Brandom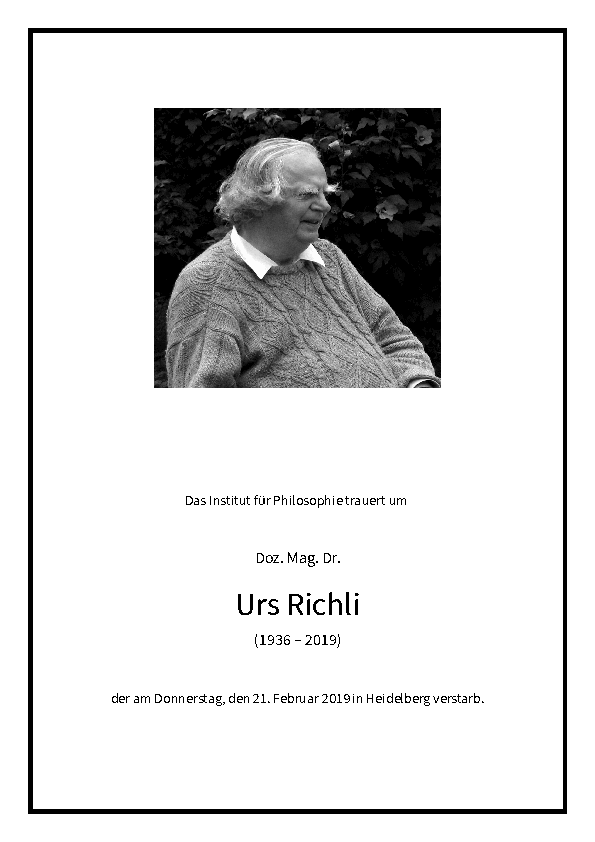 In Memoriam Urs Richli